BTC $9,012.19

-0.04%

ETH $205.47

0.00%

USDT $1.01

-0.07%

XRP $0.20

-0.04%

BCH $232.22

-0.03%
Despite the fall, most BTC holders do not give in to selling pressure
by Juan Aponte - 06:34 AM Oct 04, 2019
Despite the massive sale of bitcoin (BTC) that occurred last week, due to a drop of almost 20% in price, belief in the bull market remains unchanged among a large number of holders of the cryptocurrencies, according to the recent analysis of Coin Metrics published this October 1. The study is being conducted amid a significant decline affecting the market since a week ago, when bitcoin and almost all cryptocurrencies experienced declines, reaching minimum levels not seen since mid-June last. Thus, without a clear catalyst, all significant assets have fallen more than 20%. Such a circumstance has generated intense selling pressure among bitcoin dealers. According to the Coin Metrics
report
, network data indicate that the most significant selling pressure of cryptoactive originated in short-term traders, who acquired bitcoin during the upswing between June and July this year. In those months, prices ranged from USD 10,000 to almost USD 13,000. This group of traders bought BTC in the bullish euphoria generated by the peaks recorded so far in 2019. In that sense, the analysis of the activity in the blockchain suggests that, with the sale, these short-term holders only seek to protect their positions by assuming a moderate loss.
An unusually significant rotation was observed from the USD 10,000 cost base container to the USD 8,000 cost base container in the last nine days: approximately 500,000 bitcoins with a base cost of USD 10,000 were sold in the last nine days and the USD 8,000 cost base container increased by 750,000 bitcoins.
Coin Metrics
Most people don't capitulate
Despite the above, the Coin Metrics team's analysis adds that during the selling pressure, some 720,000 bitcoins remained idle on the network. They explain that these cryptoactives, with a cost base above USD 13,000, belong to a cohort of BTC traders among whom capitulation hardly occurred. "Only 4,140 of these 720,000
BTCs
moved in the last nine days and did not contribute significantly to the selling pressure," the report notes. Statistics show that these traders have become insensitive to a 20% drop in prices and are now firm headlines in the long term. However, there is also a third group of traders who would have acquired some 11.46 million BTCs at prices below USD 8,000. "These owners represent headlines with a strong long-term conviction in bitcoin," analysts clarify. They highlight the fact that despite the extreme market movement, only 150,000 BTCs of these 11.46 million moved in the chain.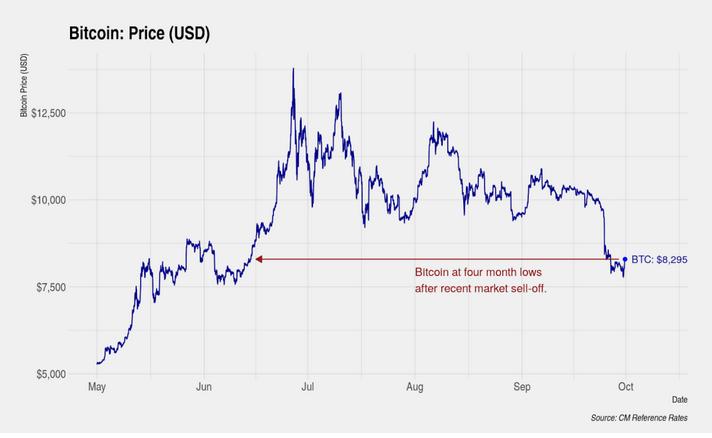 The biggest selling pressure comes from those who bought BTCs when the price ranged from USD 10,000 to almost USD 13,000. Source Coin Metrics.
Taking into account the movement data in the latter two groups, the Coin Metrics team concludes that among the majority of BTC holders, the view remains that the market remains on an upward trend, despite the recent fall in prices. This optimistic view is shared in a report published by digital asset research firm Delphi Digital, in which it presented the likely upward and downward market trends. There it is assumed that these lower prices represent the prelude to a period of higher growth.
About The Author
Subscribe To Our Newsletter